Reservations: 207-824-2174
Email: info@thesudburyinn.com
The Sudbury Inn: Bethel Maine Inn, Bed & Breakfast, Lodging, & Dining -
Located in Bethel, Maine

Bistro 151 features creative French bistro cuisine - bistro salads, pâté, steak frites, coq au vin: all home made right in our kitchen by Peter and the team. And you know what, if you want to choose something from either the Suds or the dining room menus that's just fine by us. Throw in hi-def TV's and free wi-fi, and we know you'll love it!


Bistro 151 is now serving Friday & Saturday nights 5:30 to 9:00pm.
Winter Hours are Thursday thru Saturday 5:30 to 9:00pm.
Both the bistro and the dining room are available for special events and private parties.
Just give us a call to discuss your needs.
See Our Dining Menu Below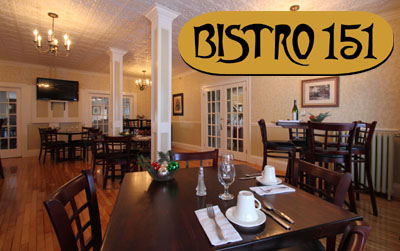 In consideration of the dining atmosphere for everyone, 
please limit the use of cell phones to the lobby 
or outside of the building.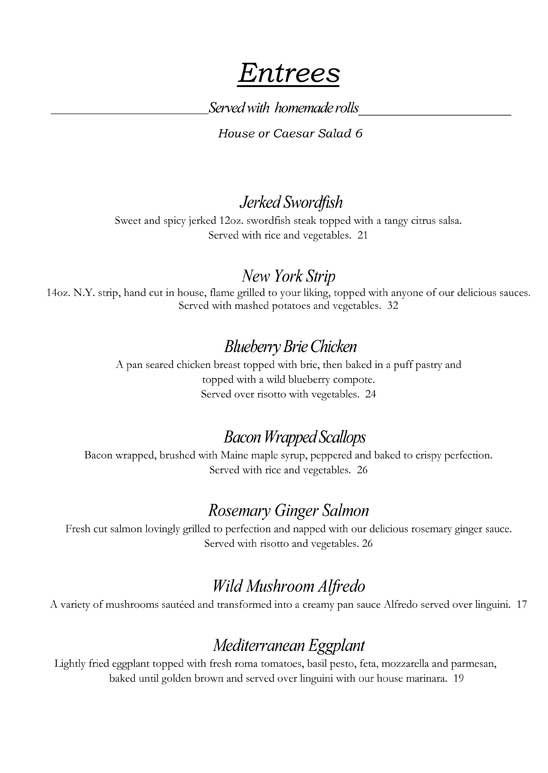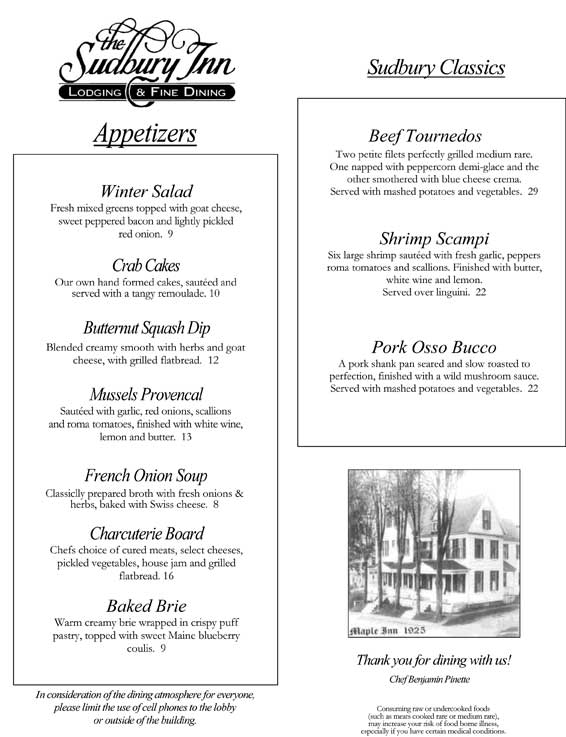 Consuming raw or undercooked foods (such as meats cooked rare or medium rare), may increase your risk of food borne illness, especially if you have certain medical conditions.

Thank you for dining with us!
Chef Peter Bodwell